Today we release the alpha version of the CognitionX Directory of All Things AI.
We'd love you to be involved and we welcome you to sign up if you'd like to be part of Alpha Program (100 people only) and give us much appreciated feedback.
Best,
Tabitha UntilTheBotsTakeOver Goldstaub
P.S.
Come and join 200 other community members at our Christmas party tomorrow.
The future of Education is gaming
"Learning needs to be less like school and more like Angry Birds", says Peter Diamandis, Founder and Executive Chairman of the XPRIZE Foundation, and Co-Founder and Executive Chairman of Singularity University, a graduate-level Silicon Valley institution that studies exponentially growing technologies, their ability to transform industries and solve humanity's grand challenges. He says we must get kids addicted to learning as much as they are to gaming, so that AI will create: "a future in which education is much better than we can possibly ever imagine."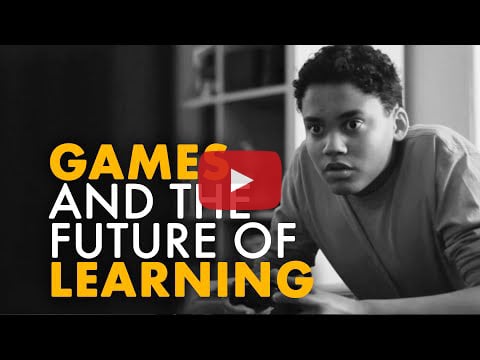 Feed your mind over lunch
AI keeping colony of flies alive
For the past 30 days in Minnesota, a colony of houseflies has been kept alive by a piece of software. The computer takes care of their needs, giving the insects water and nutrients in the form of powdered milk and sugar. Like most AI today, it's not a perfect system. Due to limitations in its photo training, the software regularly incorrectly identifies the insects as light switches. When this happens, the flies go hungry and thirsty. But even so, Bowen insists, the colony is doing fine after a month.
The system is based on Google's open source machine learning library, TensorFlow, and off-the-shelf image recognition training databases. It all runs on a Raspberry Pi, a computer for tinkerers so simple that it's almost a toy.
Perhaps the greatest risk to humanity when it comes to machines isn't an omnipotent AI, but that, like these unaware flies, we become oblivious to the critical software working in the background of our lives—and thus, powerless.
Microsoft officially launches Zo.ai, more bot-building tools
Microsoft launched officially its latest chat bot, Zo.ai, along with a new external AI web site with information on its various AI-related projects. A week ago, word leaked that Microsoft was providing early access to users on Kik to Zo. Zo is a successor to Microsoft's ill-fated Tay.ai chatbot, which the company revoked shortly after its launch earlier this year after users got it to spew racist, hate-filled comments. Users last week found Zo to be a lot more limited and locked down than Tay, which is unsurprising given how quickly Tay spiralled out of
control.
TensorFlow's High-level Module for Distributed Machine Learning
TF.Learn is a high-level Python module for distributed machine learning inside TensorFlow. It provides an easy-to-use Scikit-learn style interface to simplify the process of creating, configuring, training, evaluating, and experimenting a machine learning model. It focuses on bringing machine learning to non-specialists using a general-purpose high-level language as well as researchers who want to implement, benchmark, and compare their new methods in a structured environment. Emphasis is put on ease of use, performance, documentation, and API consistency.
Another example of "robots taking human's jobs"
Could robots be marking your homework?
AI has become an increasingly big issue for education – not least because many tech companies and publishers are circling around the huge commercial opportunities. But could students really get their answers from a robot rather than a teacher? There are also more subtle questions about online help from a robot. Would you feel the same about positive feedback if it came from a machine rather than a person? Could a robot offer empathy as well as factual insights?
No, Machine Learning Won't Lead To Killer Robots
In this episode of Pivotal Insights, host Jeff Kelly speaks with Frank McQuillan, Director of Product Management at Pivotal for Apache MADlib, an open source-based machine learning library. The two talk about the realities of Machine Learning and AI in the enterprise, discuss the potential impact of increasing automation on jobs, share examples of Pivotal customers that are solving real business problems with ML today, and offer tips to enterprise practitioners for identifying potential valuable ML and AI use cases.
Digital transformation in banking – is it a mission impossible?
Chief Digital Officers, a role just fresh out of the mould, barely have their feet under the table yet they are already being elbowed out by a new breed of digital experts, the Chiefs of Digital Transformation. Their mandate is to take a business and turn it upside down rather than simply add digital tools so as to interact better with customers and staff. They have the toughest job in banking – and in most cases they are destined to fail. There is however an alternative available to those who are too stubborn to accept that digital transformation in banking: here are some tricks.
Ethics question for the day
IEEE draft report on 'ethically aligned' AI design
More than 100 experts in artificial intelligence and ethics are attempting to advance public discussion surrounding the ethical considerations of AI: the Institute of Electrical and Electronics Engineers (IEEE) is publishing the first draft of a document that explores a range of ethical challenges posed by AI. The document, "Ethically Aligned Design: A Vision for Prioritizing Human Wellbeing with Artificial Intelligence and Autonomous Systems (AI/AS)," was drafted by committees of the IEEE's Global Initiative for Ethical Considerations in Artificial Intelligence and Autonomous Systems and they are now inviting public comment on the document.
Bad at editing photos? Let Relonch's AI do all the work
Relonch 291 is a self-described camera as a service — the user presses the button, the company's AI edits the best shots, discards the rest and even stores the fully edited shots. The camera is designed for everyone who has never had the time to learn how to use all the controls on their DSLR. Once the user presses that single button, the image is uploaded to the service. The best shots — not all of them — are both selected and edited by the AI software, nicknamed Alfred, and sent back to the user at 9 a.m. the next day via the Relonch mobile app.
I've been making some changes based on Feedback. Would love to hear from more of you. Please do click to share your thoughts!
Published in