Business Tech Predictions: 10 Ways AI, Big Data, and Cloud Will Evolve in 2017
In the last year cloud infrastructure, Big Data, and AI have often been pointed as the three most influential factors in business intelligence tools, social listening platforms, customer relationship management solutions, or really any industry that's leveraging cloud-based data ingestion and analysis—which is pretty much all of them. As we head into 2017, these three factors are only growing more intertwined. In this article, companies and experts from all over the industry discuss how the convergence will continue to play out, and how AI, cloud, and data technology will also continue to evolve and morph on their own.
Mindler raises Rs 2.2 crore funding
Technology platform Mindler, which offers career counselling services to students, has secured Rs 2.2 crore in financing from two of its existing investors. The Delhi-based company uses a platform based on AI and machine learning to provide assessment programmes that can help school students decide their career path.
Sticker profiling: best rated sticker app using machine-learning
In addition to stickers and emojis, Sticker Profiling provides users with message suggestions that match their psychological profile and usage patterns. How does this work? The app involves psychological testing and AI: users answer a few simple questions that enable the app to sort out their psychological profile, based on tools used by clinicians and human-resources professionals ("Do you feel more energetic after being with people or on your own?", "Are you more receptive to theories and possibilities or facts and reality?"). Once their profile is sorted out, app users get message suggestions that match their personality profile and see which messages are sent by people who share their personality traits.
Microsoft releases dataset to help AI researchers create better systems
This paper presents the recent work on the design and development of a new, large scale dataset, name MS MARCO, for MAchine Reading COmprehension. This new dataset is aimed to overcome a number of well-known weaknesses of previous publicly available datasets for the same task of reading comprehension and question answering. In MS MARCO, all questions are sampled from real anonymised user queries. The context passages, from which answers in the dataset are derived, are extracted from real web documents using the most advanced version of the Bing
search engine.
In this two-part series, Carl Ryden and Jim Young discuss some of the best articles about AI and how it relates to the banking industry. In part 1, they focus on two perspectives of adopting AI (transcript included).
Feed your mind over lunch
AI War 2 raises nearly double its Kickstarter target
AI War: Fleet Command was a 2009 space RTS that mixed in elements of 4X and tower defence to produce something really original, and its headline feature was a frighteningly smart AI that adapted to the player's tactics. It was an indie hit, and thanks to a successful Kickstarter, it's getting a sequel. Its initial funding target was hit in just 22 hours. On what makes their AI special, the developer Arcen said: "When it comes to combat and tactics it plays by the same rules as you… and it's very devious. The core conceit of the AI is that most
of the time it's not aware of you. But pieces of its empire become aware of you at various times, and you have to then deal with those pieces in battles ranging from tiny skirmishes to thousands-strong epic encounters."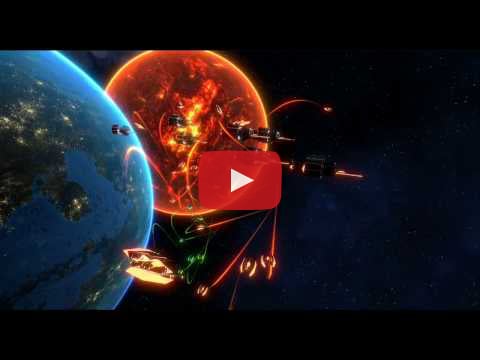 Microsoft to deploy AI for eyecare
Microsoft India, in collaboration with L V Prasad Eye Institute launched Microsoft Intelligent Network for Eyecare (MINE), a consortium of different institutions that have joined hands to help eliminate avoidable blindness and scale delivery of eyecare services across the globe through AI.
Artificial Intelligence Pioneer Ditto raises Series C Round
Ditto Labs, Inc., a pioneer in deep learning announced today that Red Fort Capital led a new round of investment in the vision-as-a-service company. Ditto's vision-as-a-service API can find nearly anything appearing in a photo — a specific product, brand logo, location, demographic profile — even subjective measures of sentiment — in near real time. "Humans can no longer keep up: ubiquitous cameras are casting off reams of big data. Today, critical business decisions need computers to act on visual data at massive scale and in
real-time," said Red Fort Capital CEO Parry Singh.
I've been making some changes based on Feedback. Would love to hear from more of you. Please do click to share your thoughts!
Published in