Machine learning helps find Mexico's missing. AI + insurance. Apple's plan for self-driving cars. AI decision making. Conscious Cities Conference. Mercedes connects with Alexa.
https://cognitionx.com/news-briefing/
We've been collating the daily news on AI for 200 days – spanning so many industries can be quite a feat so I was happy to read this weekend that one of the reasons Elon Musk is considered to be so smart is what's called the "expert generalist advantage". I hope we give you a quicker way to hone that advantage.
We'd love it if you could think of 5 people that would benefit from the daily digest and share this link with them so they can sign up.
Happy 200th issue,
Tabitha UntiltheBotsTakeOver Goldstaub
Apple documents offer first look at the tech giant's self-driving-car technology
Apple has developed an "Automated System" for self-driving cars, and the company is planning to put staffers through a training program to operate the vehicles ahead of testing on California roads, according to documents obtained by Business Insider.
Apple obtained permits to test self-driving cars on California roads earlier this month. But the company has kept details of its car effort under wraps and has never really discussed any of its technology or business plans for self-driving cars. The documents obtained by Business Insider include a walk-through of the "Development Platform Specific Training" as well as details about an autonomous-vehicle system called the "Apple Automated System."
Insurance customers need to get used to talking to machines
Frustrated with automated answering machines before you finally get to speak with a customer service representative? When it comes to insurance, you'll just as likely end up dealing with a robot as a human within three years, according to a survey by Accenture Plc.
About two-thirds of insurers already use AI "virtual assistants," the consulting firm said in the report, which was published last week. Of the executives who
took part in the survey, 85 percent said they plan to invest "significantly" in AI in the next three years.
Machine learning is being used to uncover the mass graves of Mexico's missing
In March of this year, a massive grave was uncovered buried beneath the soil of the coastal Mexican state of Veracruz. The grave made national headlines because it contained more than 240 skulls and corpses, the remains of disappeared people.
Now, a team of multi-country researchers, data
scientists, and statisticians is using machine learning to predict which counties in Mexico are most likely to have hidden graves. The team is composed of three separate groups: the Programa de Derechos Humanos at the Ibero-American University in Mexico City; data-focused non-profit Data Cívica, also based in Mexico City; and the Human Rights Data Analysis Group (HRDAG), a San Francisco-based organization that applies scientific analysis to human rights violations (first two links in Spanish).
Element Data raises $1.7M to power platform that helps people make decisions using AI
Element Data, a Seattle startup that uses machine learning to help people and organizations make big decisions, just closed a $1.7 million seed round led by investor Archibald Cox Jr.
Element Data will use the cash to grow its engineering
team and build out its product — a platform that uses artificial intelligence to inform decisions like what school to choose or which candidate to hire. Element Data's Decision Insights Computing Engine (DICE) considers the different options a user provides and analyzes the different criteria, biases, and conditions behind the various decisions a person could make.
Something to Get Involved In
Conscious Cities Conference in partnership with Future Cities Catapult (Wednesday, May 3, 2017)
The Cube London would like to invite you to their 2nd Conscious Cities Conference in partnership with Future Cities Catapult in London. This year they will disseminate and unify the different industries and elements needed to build a Conscious City, that is responsive to human activity and needs. The conference will bridge neuroscience, architecture, and technology. Get your tickets here (£165 for a full-day pass).
Mercedes-Benz is connecting the Amazon Echo and Google Home to all its new cars
Mercedes-Benz announced today that all of its 2016 and 2017 vehicles in the US can now connect with both Amazon and Google's digital voice assistants.
Starting today, Mercedes owners can instruct their Google Home or Amazon Echo to remotely start or lock their vehicles, as well as send addresses to their in-car navigation system. But a promo video by Mercedes shows a much more frightening use-case: using these
digital voice assistants to compensate for incredibly stupid behavior, like leaving the house with both the iron and stovetops on at full blast.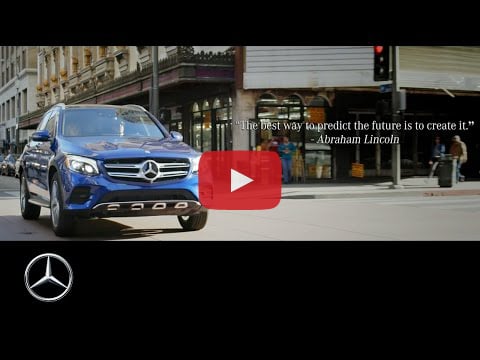 Education and Advice We Rate
How to build a simple song recommender system
There are 3 types of recommendation system: content-based, collaborative and popularity. In this exercise, you will learn how to build a music recommendation system using real data.
2 models are discussed in this tutorial. The first model is a popularity-based recommender, meaning it is not personalised for any user and will output the same list of recommended songs. The second model is personalized recommender leveraging the item similarity based collaborative filtering model (ie the
co-occurrence matrix) to find a personalised list of song that a user might like based on what other similar users have liked.
Published in