Health and wellness has been the hottest area for AI investment since 2012. This momentum will likely continue for many years, with the latest research
forecasting AI in the Healthcare market to grow at a 62.2% CAGR from 2016-2022. Additionally, in a recent survey of over 50 executives running AI-in-healthcare companies, over 50% of respondents believe that AI will be ubiquitous in healthcare by 2025.
The same research also highlighted a dire need for AI healthcare case studies to further convince the healthcare industry of the ROI from Machine Learning investments. Come to CogX London 2017 (June 20-21) to learn how Machine Learning is transforming the healthcare landscape. You will hear directly from industry experts like Dr Dominic King  (Senior Clinician Scientist at Google DeepMind), Esther Dyson (Executive Founder of Way to Wellville), Dr Kenji Takeda (Director of Azure for Research at Microsoft), Maxine Mackintosh (co-founder of One HealthTech), and Dr Jack Kreindler (Founder of Medical Director, Centre for Health and Human).
Best,
Tabitha UntilTheBoyBotsTakeOver Goldstaub
P.S.
35 days till CogX. Be there or be intelligence artificial.
Uber Engineer Barred From Work on Key Self-Driving Technology, Judge Says
Uber narrowly avoided having its self-driving car development halted on Monday after a federal judge stopped short of issuing a temporary injunction resulting from a lawsuit brought by Waymo, Google's self-driving car subsidiary. Anthony Levandowski, the lead engineer on Uber's programme and former Waymo employee, has been barred from working on a key component of the technology during the litigation due to the accusation he stole trade secrets from Waymo.
Products we Education, training and advice we ratelove
Written by Andreessen Horowitz (a16z), this microsite is intended to help newcomers (both non-technical and technical) begin exploring what's possible with AI. a16z has met with hundreds of Fortune 500 / Global 2000 companies, startups, and government policy makers asking: "How do I get started with artificial intelligence?" and "What can I do with AI in my own product or company?" The survey has been written specifically as a starting place for business and technical people just beginning their own journeys with artificial intelligence and who are interested in teasing apart what's
real from what's hype.
Facebook to launch ParlAI, a testing ground for AI and bots
FAIR (Facebook Artificial Intelligence Research) have announced the opening of an open-source testing facility for AI and robotics platforms. One fascinating branch of the research will be the interaction between bots and the collective possibilities of many bots together. Interestingly, all researchers that will be accepted must know python and use open-source platforms to develop their AI. The purpose of ParlAI, said director of Facebook AI Research Yann LeCun, is to "push the state of the art further."
From chatbots to self-driving cars: what worries people about machine learning?
Following six days of structured public dialogue with participants of mixed socio-economic backgrounds, The Royal Society has published a report entitled "Machine learning: the power and promise of computers that learn by example". The aim of the report is to understand the public's awareness of Artificial Intelligence and Machine Learning, and delve deeper into the concerns and considerations of those who are less data-savvy.
Claire Craig and Jessica Montgomery from The
Royal Society argue that while participants see the advantages of AIs in areas such as healthcare and medicine, they fear the 'de-personalisation' of these services. As expected, the theme of Artificial Intelligence replacing jobs was a common occurrence during the discussions and perhaps surprisingly, only 9% of those questioned had heard of Machine Learning.
Many advances in electric self‑driving car technology and robotics are transferring across to industrial and commercial vehicles, which account for some 60% of the value of the overall electric vehicle market. Agriculture is one of the fields where exciting innovation happens due to the need to have higher yields and the rising cost of manual labour. Will agribots revolutionise this industry?
Pure unadulterated research
CMU's plug-In "Synthetic Sensor" transforms any room into smart environment
Researchers at Carnegie Mellon University's Human-Computer Interaction Institute (HCII) have taken the concept of ubiquitous sensors further than before with this amazing demo. Ubiquitous sensing in the home could mean a single sensor in each room rather than a host of smart appliances. "It can tell you not only if a towel dispenser is working, but can keep track of how many towels have been dispensed and even order a replacement roll when necessary," The full paper for you techies can be found here.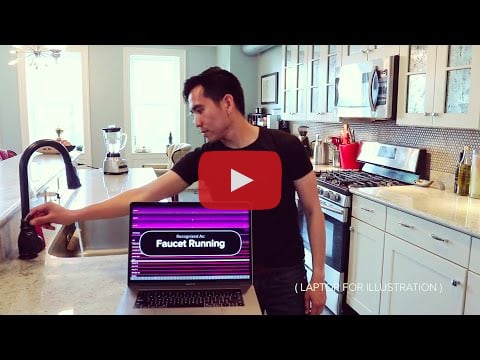 Accelerating change at Mishcon: MDR LAB announces tech startup lineup
Mishcon de Reya has chosen the six early-stage to growth startups participating in their new technology incubator MDR LAB for the next ten weeks, in which the top-40 firm may ultimately invest. The tech incubator follows Mishcon's 10-year strategy unveiled in July 2016, as part of which it plans to become more tech enabled.
Two of the selected companies apply Machine Learning techniques to the legal world. Surukam helps corporate legal teams automate their workflows and the decision-making process. Orbital Witness uses machine learning techniques to analyse the imagery in conjunction with existing real estate datasets to solve clients' queries and innovate in real estate practice
I've been making some changes based on Feedback. Would love to hear from more of you. Please do click to share your thoughts!
Published in