AI + climate change. Build-a-robot. Mind-reading machine. http://www.cognitionx.com/news-briefing.
HSBC is bringing in robots to help it spot money laundering, fraud and terrorist funding, it is the latest bank to harness artificial intelligence to tackle financial crime more quickly and cheaply than with armies of compliance staff.
In related news, RSA Security has acquired behavioural analytics firm Fortscale, which specialises in behavioural analytics for the enterprise. Their tech quickly pinpoints risks such as malicious traffic or suspicious insider behaviour.
Read on to learn more about AI + climate change, how to build your own robot, a mind-reading machine and more.
Best,
Tabitha UntiltheBotsTakeOver Goldstaub
P.S. We're also looking for a Consulting Director, Junior Chatbot Analyst, Senior Front End Developer (React + Redux) and more here.
Environmental Impact of AI
How Microsoft is using AI to fight climate change
AI and machine learning have the potential to help solve many issues resulting in climate change through efforts in key areas that leverage the power of AI. Such areas include the development of clean power, smart-transportation, cities and homes, sustainable production as well as sustainable land-use. These segments can contribute positively towards climate change. Here's a
few of the things Microsoft is doing:
Smart Grid: 'the internet brought to our electric system'

Power: AI and cloud technologies are being used to improve the electrical efficiency of buildings by centralising these operations on cloud

Irrigation & Farming: e.g.  remotely monitoring, managing and analysing water usage
Robo Wunderkind wants to build the Lego Mindstorms for everyone
Lego Mindstorms have paved the way for many programmable toys. And Austrian startup Robo Wunderkind is building a new kind of Lego-like programmable kit. The startup first launched on the TechCrunch Disrupt stage and just raised $1.2 million (€1 million) from SOSV, Austrian Federal Promotional Bank and multiple business angels.
Robo Wunderkind also has special blocks to turn your dumb robot into a connected one. In addition to the usual sensors, such as proximity sensors, motion detectors and light sensors, the company also has some more sophisticated ones. You can put a tiny camera in your construction, use an IR blaster and receiver and program a tiny LED screen. But the best part is that Robo Wunderkind also sells Lego adapters so that you can put together a sophisticated robot that uses both Lego bricks and Robo Wunderkind modules
Computer system transcribes words users "speak silently"
MIT researchers have developed a computer interface that can transcribe words that the user verbalizes internally but does not actually speak aloud.
The system consists of a wearable device and an associated computing system. Electrodes in the device pick up neuromuscular signals in the jaw and face that are triggered by internal verbalisation — saying words "in your head" — but are undetectable to the human eye. The signals are fed to a machine-learning system
that has been trained to correlate particular signals with particular words.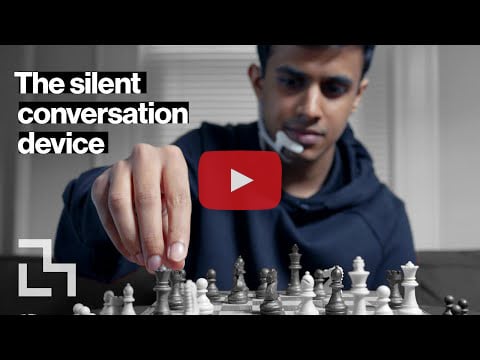 Prefrontal cortex as a meta-reinforcement learning system
In the present work, researchers from DeepMind and UCL draw on recent advances in artificial intelligence to introduce a new theory of reward-based learning. Here, the dopamine system trains another part of the brain, the prefrontal cortex, to operate as its own free-standing learning system.
This new perspective accommodates the findings that motivated the standard model, but also deals gracefully with a wider range of observations, providing a fresh foundation for future research.
Something to Get Involved In
What does Sonic have to do with reinforcement learning?
OpenAI launched a transfer learning contest that measures a reinforcement learning algorithms ability to generalise from previous experience. In typical RL research, algorithms are tested in the same environment where they were trained, which favours algorithms which are good at memorisation and have many hyperparameters.
Instead, their contest tests an algorithm on previously unseen video game levels. This contest uses Gym Retro, a new platform integrating classic games into Gym, starting with 30 SEGA Genesis
Another Example of 'Robots Taking Humans' Jobs'
6d Bytes debuts new smoothie making robot
Stealthy startup 6d bytes came out of hiding yesterday to debut Blendid, a fully autonomous, smoothie-making robot station. Using a combination of machine learning, machine vision and robotics, Blendid promises to deliver customisable and consistently tasting smoothies to consumers whenever they want.
Blendid is an all-in-one robotic installation that can be set up on-site in food service operations. Inside the kiosk, the robot system blends, pours and serves up smoothies. No humans are needed, except for the site operator to manage inventory and address any issues that may arise.
California may soon allow passengers in driverless cars
In early April, California's new rules that allow automakers, tech giants and just about anybody to test fully driverless cars on its roads finally took effect. But before those companies can realize their ride-hailing robot taxi ambitions, they have to wait for the state to adopt a proposal issued by the California Public Utilities Commission. The public utility regulator's proposed rules would allow autonomous vehicles to give rides to the public as part of a pilot program — that is, so long as their creators meet a few conditions.
To start with, only cars with backup drivers can initially take passengers. That won't be a problem, since only one (unnamed) company has applied for permission to test no-driver cars in California, thus far. However, the rules are expected to extend to fully driverless cars in the future. Companies must also provide the service for free — the CPUC plans to develop regulations for paid rides, but that'll come after this initial set of rules get approved.
Published in