Self-driving advocacy group. Slow-mo + AI. AI fitness. http://www.cognitionx.com/news-briefing.
80% of health executives agree that within the next two years, AI will work next to humans in their organisation, as a coworker, collaborator and trusted advisor, according to a recent Accenture survey.
How is AI already being used within the healthcare space? This week we saw some incredible examples of how researchers, large corporates, and startups are using AI to do incredible diagnostic work:
Read on to learn about a new self-driving advocacy group, slow-mo videos created by AI, AI fitness, and more.
Ford, Waymo, Lyft and others form a new self-driving advocacy group
To help calm people's fears and concerns about the advent of this world-changing technology, several companies including Ford, Waymo and Lyft have banded together to form the Partnership for Transportation Innovation and Opportunity (PTIO).
Where the PTIO differs from previous autonomous car advocacy groups is its focus on the potential human cost of self-driving car tech becoming commonplace. Currently, around 3.8 million Americans drive for a living, whether it's taxi drivers, truckers, limo drivers, bus drivers and so on. and they'd all probably be out of a job once our cars drive themselves. Goldman-Sachs predicts that the US would see job losses in the neighborhood of 300,000 per year in the run-up to full autonomy.
Nvidia uses AI to create convincing slo-mo video by filling in extra frames
Creating slow-motion footage is all about capturing a large number of frames per second. If you don't record enough, it becomes choppy and unwatchable as soon as you slow down your video — unless, that is, you use artificial intelligence to imagine the extra frames.
New research from chip designer Nvidia does exactly that, using deep learning to turn 30 frames-per-second video into gorgeous, 240 frames-per-second slow-motion. Essentially, the AI system looks at two different frames and then creates intermediary footage by tracking the movement of objects from one frame to the next. It's not the same as actually imagining footage like a human brain does, but it produces accurate (though not perfect) results. In other Nvidia news, they have released Kubernetes on GPUs to accelerate deep learning workloads.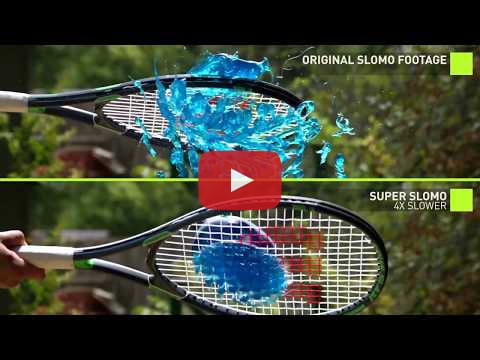 Soon, machine learning agents behind every application
Many IT and business professionals are just starting to get their feet wet with machine learning, which promises to enable systems to essentially program themselves, based on constantly refreshed data. It's catching on fast — a survey of 360 organisations by the Economist Intelligence Unit and SAP finds that 68 percent are already using machine learning to enhance
their business processes.
"Machine learning technology is difficult to for enterprises to engineer, manage and deploy in-house," Joe Hellerstein, co-founder and CSO of Trifacta, and professor of computer science at the University of California-Berkeley explains. "As a result, its adoption in the enterprise context has been slower than the hype might suggest. But machine learning intelligence is increasingly being embedded by software vendors into more traditional user-facing data management products, and serving as an augmentation to the domain knowledge and human intelligence of end users."
Vi raises $20 million to expand its AI fitness business
New York-based startup Vi announced that it has raised $20 million to expand its artificially intelligent fitness business. Investors include Joy Ventures, Square Peg Capital, New Era Ventures, Cerca Partners, Triventures, Wellborn Ventures, and FGI Capital Partners.
"With this new round of funding, Vi will be focusing on two main areas," Vi CEO Omri Yoffe told VentureBeat via email. "First, we will be doubling down on Vi's personalisation, real-time feedback, and awesome, intelligent voice/audio content. Second is to expand Vi's offering in terms of additional fitness and wellness activities. Our first big announcement following this round is on near horizon with new features [and] will take place mid-July."
Google injects Hire with AI to speed up common tasks
Since Google Hire launched last year it has been trying to make it easier for hiring managers to manage the data and tasks associated with the hiring process, while maybe tweaking LinkedIn while they're at it. The company announced some AI-infused enhancements that they say will help save time and energy spent on manual processes.
"By incorporating Google  AI, Hire now reduces repetitive, time-consuming tasks, like scheduling interviews into one-click interactions. This means hiring teams can spend less time with logistics and more time connecting with people," Google's Berit Hoffmann, Hire product manager wrote in a blog post announcing the new features.
Yelp uses machine learning to create Popular Dishes list
Yelp's latest update will compile a list of Popular Dishes for each restaurant, using AI to figure out what everyone prefers to eat based on the restaurant's reviews.The details: Yelp is using machine learning to skim the reviews for each restaurant in its considerable catalog. Once it does, it determines the most popular dishes based on the number of times they're mentioned.
You'll see a list of Popular Dishes on each restaurant's profile. Tapping on the list will bring you to a more detailed page with photos, price, and menu listing. For each dish, it shows relevant reviews mentioning the food's quality, for good and for ill. According to a Yelp spokesperson, the reviews don't currently take positive or negative associations with the food into account — it's purely based on how many times they're mentioned in the reviews.
Edmonton to embrace AI for new traffic signals
On Tuesday, city officials committed to buying only smart signal-compliant infrastructure from here on in, and they'll pitch several corridors to test the technology as a connected system in September.
The signals adapt to traffic conditions in real time and, when deployed on a longer corridor, send messages to other connected signals to adapt the signal patterns before major wave of traffic arrives. They use a computer capable of artificial intelligence and learning in the traffic signal, plus a series of high-definition sensors to detect traffic. Industry-sponsored studies in Pittsburgh suggest signals at 50 intersections there reduced travel time by 25 per cent, idling by over 40 per cent and vehicle emissions by 21 per cent.
Published in